I heard a story this week, and I'm trying not to be disturbed by it, in part because I don't know if I'm getting it right. . But if it's at least part true, it indicates how far behind we are on dealing with the economic development incentives issue… and how the world has changed in ways that we may not always want to admit.
The story comes to me second hand, and in a very sketch manner.  Somewhere on the order of 20 years ago, a major economic development organization saw that the trend in the money value associated with high-profile incentive deals was becoming worrisome – growing higher and higher (since, again, I only have this story third-hand, and probably incomplete at the moment, I don't want to name the organization).  Staff and some of the membership, wanted to take some kind of position on this, possibly because they could anticipate the degree to which incentives at this level could distort the market and suck up resources that they felt that they needed for other purposes.
According to what I heard, this effort was outright opposed by a large component of the organization's leadership.  Even a proposal to simply identify the characteristics of a "good" incentive went down in flames.  The final version of that proposal received only two supporting votes out of something on the order of 40 or 50 total.  I don't know why so many opposed it – I can only presume that they felt it would put them and their community at a disadvantage.
Again, this is a thirdhand eyewitness account, and I'm only putting in the details that seemed pretty solid.  I don't much like sharing stories with so little substantiation, but if I wait until I can corroborate all the details, I might not get this written for years, if ever.  If you have first-hand experience with this decision and you'd like to share your experience, either on or off the record, please let me know.  I'd like to talk to you.
___
Here's the point: regardless of the details, a decision like the one that apparently went down relies on a critical assumption – one that simply does not work anymore:
We the professionals control the information. We control the decision.  This is our domain and we have the power to lock the door to the sanctorum if we want to. And if we do, we have closed the subject.  Phew.
There might have been very good reasons why the people involved opposed the content of what was being proposed.  I have no idea what was in that definition of a good incentive.
But look what's happened:
In late 2012, the New York Times blew the cover off of one of the industry's biggest dirty secrets: too many places can't prove what much of their incentive money bought.  And they did that using what's called Big Data journalism – using the internet and analytical tools to aggregate and analyze records that were previously impossible to make sense of.
Thoughtful types like Strong Towns have helped thousands see the unintended consequences of how communities bought into a "Ponzi Scheme" to build infrastructure that was promised to improve local economies — but eventually left us deeper in the hole than we were before.  And Strong Towns has done that without a major media mouthpiece: they've done it primarily through blogging, podcasts, YouTube –the tools of social media available at little or no cost to anyone who wants to take on an issue.
The nonprofit organization Good Jobs First has arguably taken the lead in articulating how incentive practices should be changed to create more transparency and accountability – to the point where my colleagues who conduct trainings on using incentives use Good Jobs' checklist.
These are all issues that the leadership of that organization could have addressed back then. For whatever reason, they decided not to.
But not addressing it did not make it go away.
What not addressing it did was much more profound: it took that economic development organization out of leadership of the debate.  Instead of using its real-world expertise to guide an intelligent debate, the organization and its members today find themselves in a painful situation: they can try to defend practices that are increasingly hard to defend, or they can place themselves in opposition to the leadership of their chosen profession.
I've said in other places that we need to get past the incentives debate — that obsessing over the incentive issue distracts all of us from the other important work that we need to be doing, like growing entrepreneurship and improving our planning and decision-making.  But "getting past it" does not mean "pretending it's not there" or "sweeping it under the rug" — precisely because it will not stay under the rug.  We have to deal with it.  We have to stand up like adult, admit the problems, and start actively participating in the search for solutions.
And we have to do that, if for no other reason than to prevent this issue from eating us alive, to keep it from undermining all of the other important work that economic development does.  We cannot get past the incentives debate until we deal with it.
___
Here's the key message for everyone who classifies him or herself as an "economic development professional," regardless of what credentials or memberships you carry:
The world's has changed on you.  You are losing  control of the incentives debate, you're losing ownership of the incentives issue.  Others are defining what's wrong with incentives and what should happen to them,  — in some cases, perhaps, leading the discussion into places where you didn't want it to go.  And because anyone who can run a basic Google search can find what they are saying about as easily as they can find what you are saying – or share what they think about it with thousands — you simply cannot afford to pretend that your opinion is the only one that matters.  It just doesn't work.
We talk a lot in economic development, and in any kind of public policy arena, about breaking down silos.  In reality, it's too late to even assume that we have the option of keeping the silos in place.    The silo walls may still appear to stand, but they are riddled with holes and as porous as a sponge – what lies within "our" domain will seep out, and what's outside our area of expertise is already seeping in.
That's not a judgment, that's a practical fact.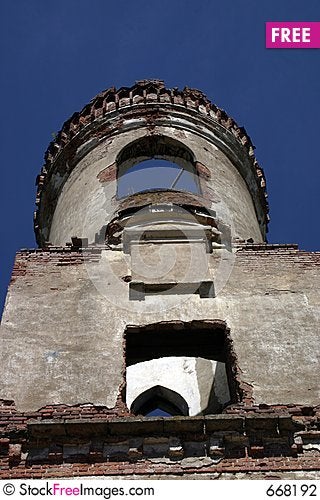 You're going to have to choose to join the debate, honestly and transparently, or give it up and resign yourselves to irrelevance.  Because if you continue to pretend that all you have to do is guard your watchtower, you will watch it crumble.  The incentives debate is already in the process of running away without you.